The Robert Dean Chorale
The Robert Dean Chorale is a chorus of more than forty active members. There are two concert weekends per year, one in December and one in March. On each concert weekend, we perform on Saturday evening and again on Sunday afternoon. Our concerts are often held at the Ogden Presbyterian Church and are free and open to the public. We often welcome guest artists.
In December, 2018, the chorus opened for the Rockettes at Radio City Music Hall in New York City.
All singers age sixteen and older are welcome to join.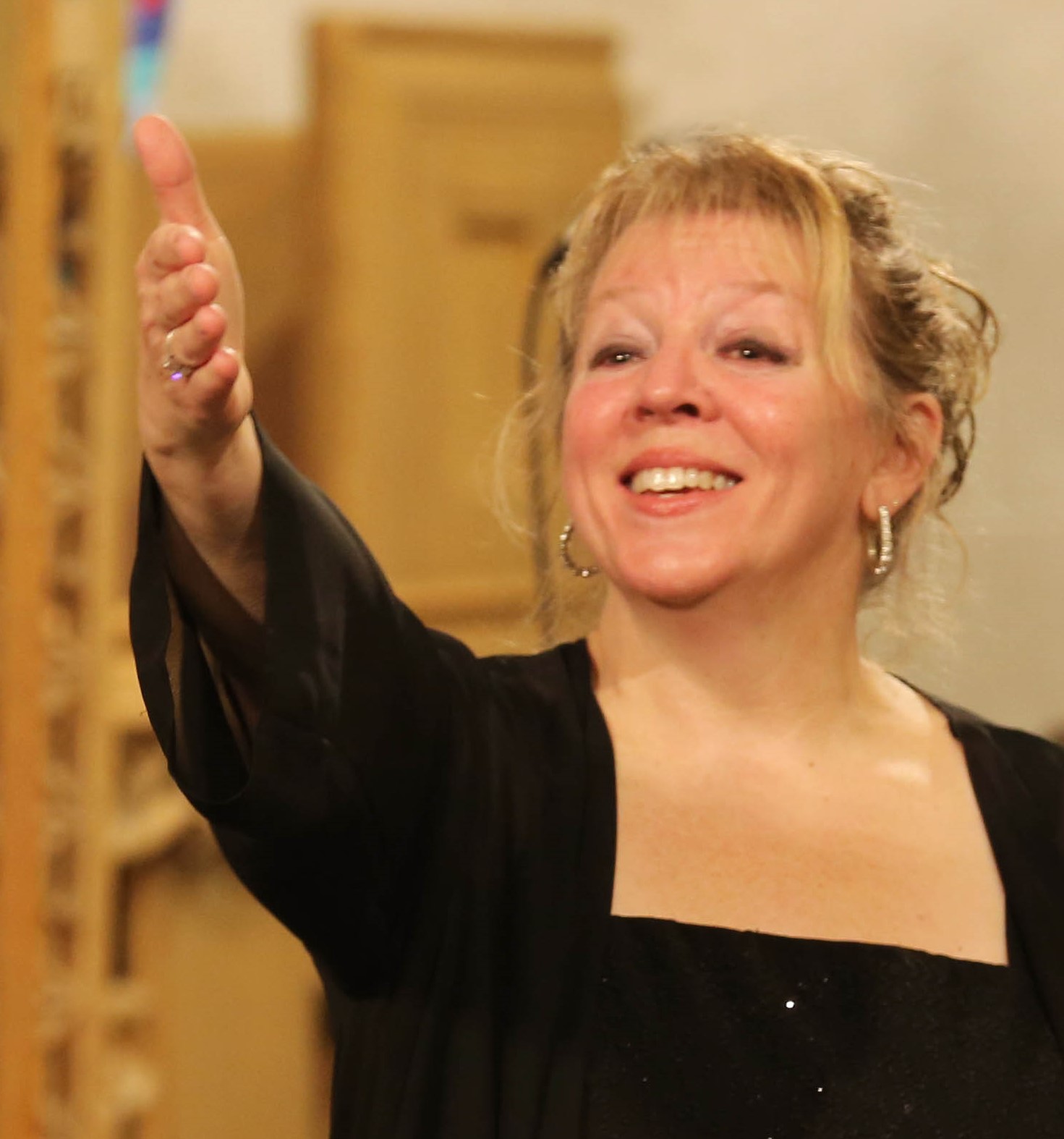 Our Director, Darla Bair
Miss Bair maintains an active career as a conductor for the Robert Dean Chorale and for the Amadeus Chorale. She studied Voice with Nancy Kennedy at the Eastman School of Music and holds degrees in Music Education, and Interdisciplinary Arts. Miss Bair has been the Guest Conductor for many All-county Chorus Festivals and in January, 2010 received the Golden Apple Teacher award from Rochester's Channel 8. She has authored several books, including "Singing Families" - a Music idea book for Music teachers and home schooling families. "Gingerbread Manor Cookbook", and "Teaching Music Theory through Christmas Carols". Miss Bair is the Secretary of the Greater Rochester Choral Consortium and taught Theory, Advanced Placement Theory and Chorus at the High School level. She is an ordained Interfaith Clergy and is the Director of the Calm in the Chaos Interfaith Center. To her great delight, she has performed the weddings for several former Amadeus singers!
585-494-1795
musictohealourworld@gmail.com