Rochester Oratorio Society
1050 East Avenue, Rochester, NY 14607
---
The Rochester Oratorio Society, founded in 1945, is the leading choral/orchestral ensemble in Rochester, New York, and the surrounding seven-county region. The mission of ROS is to produce live choral music of the highest quality, engaging and educating our community in numerous musical genres, and gratifying our volunteer singers with the professionalism of their art. Led by Maestro Eric Townell since 2006, the Rochester Oratorio Society gives voice to the very best qualities of Rochester and western New York.
Comprising approximately 145 auditioned, adult members in a typical performance season, the ROS presents two to four performances of predominantly well-known masterworks for chorus and orchestra from the 18th-20th centuries. In this role, the ROS has offered the local premieres of monumental works, such as the Berlioz Requiem and Britten's War Requiem, and many performances of Handel's Messiah, under the direction of founder Theodore Hollenbach and successors Roger Wilhelm and Eric Townell.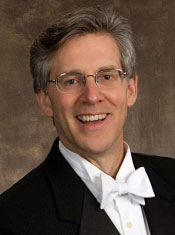 Our Director, Eric Townell
Maestro Eric Townell is an experienced and creative conductor of operatic, orchestral and choral repertoire from the Baroque period through the 21st Century. As Artistic Director of the Rochester Oratorio Society (2006-22), he led the ROS in subscription concerts, regional outreach performances, live radio broadcasts, a televised concert, collaborative concerts with the region's leading arts organizations, and an award-winning tour to Beijing and Shanghai for the 2008 Olympic Cultural Festival. Eric has directed the Finger Lakes Choral Festival since 2018.
585-710-4997
conductor@erictownell.net